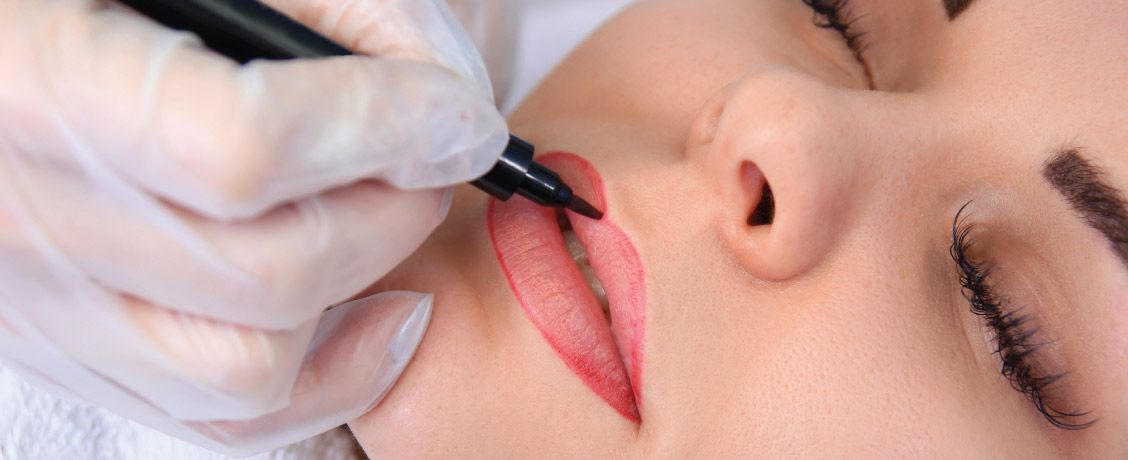 Cosmetic tattoo
(Permanent makeup)
No more pencils, re-application or unevenness!
Permanent make-up, or more correctly, semi-permanent make-up, is also called cosmetic tattooing when used for creating or perfecting eyebrows, eyeliners or lips and beauty spots, but when used as a medical solution like the creation of 3D areolas, improvement of scars, scalp re-colouring, vitiligo camouflage, cleft lip correcting, it is then called Micropigmentation. Why permanent When it is really semi-permanent ( meaning the colour fades over time and needs re-applying)? purely as a difference between applying your make-up on a daily basis and removing it at night, as opposed to have it tattooed for a few years, when a boost of colour will be needed to refresh it.
Eyebrow Tattooing, 3 different ways!
Eyebrows tattooing is by far the most popular procedure for women and men who enjoy the benefits for a variety of different reasons, usually to change the shape of their natural brows or give them the impression of more fullness,or both , and to also hide scars.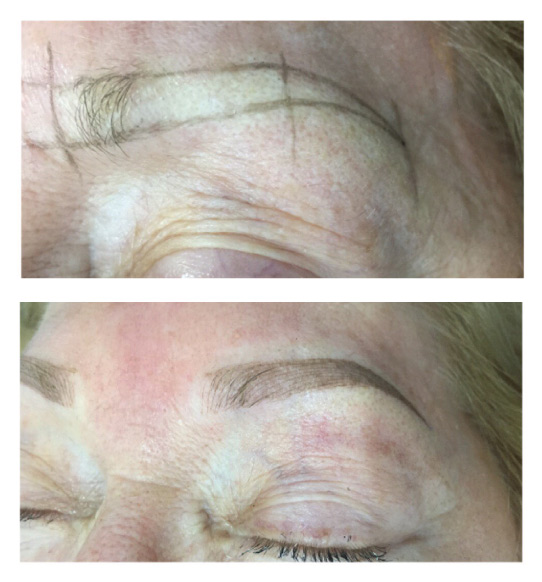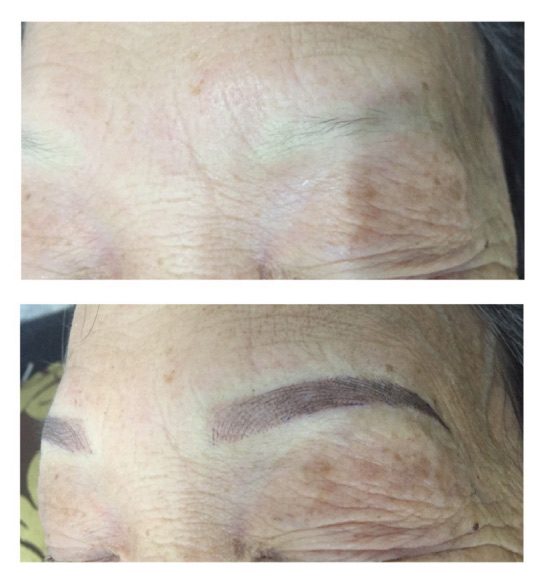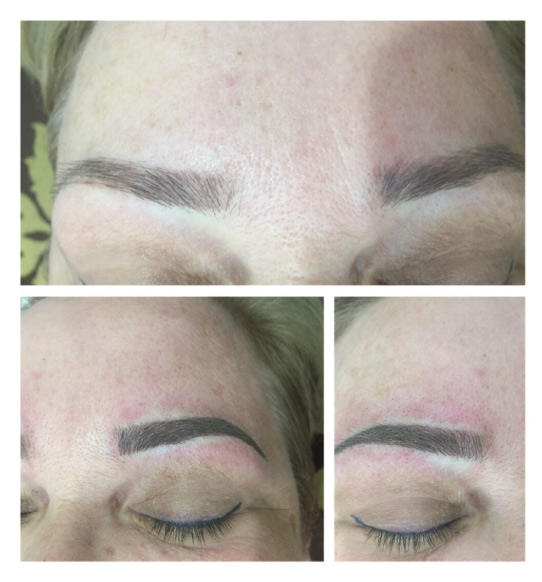 Eyeliner Tattooing
There are lots of option to have your eyeliner tattooed, thin line, medium thickness
Lash enhancement is a subtle , natural way of tattooing pigment in between the rows of eyelashes, it is very popular with women of all ages, men, and with people with very droopy eyelids.
It gives depth to your eyes, brown eyes become more sultry, mysterious, blue and green eyes , become more piercing, the lashes appear thicker, lusher, darker!

Lipline, Full Lip Colour
Changing the size and shape of your lips, as well as the colour , is easy with cosmetic tattooing. You can have a soft natural line giving more definition and fullness, or fill in the whole lips with either a natural looking tint like colour, or a more vibrant colour that looks like a bright lipstick, regarding if you want "baby colour" lips or a "glamorous or sophisticated" result. The choice is yours from a large selection of colours.